The VHC Vitamin-D Test is distributed by a continuously growing European network of reliable and qualified partners.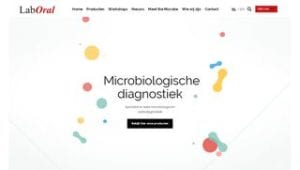 LabOral Diagnostics
Vleugelboot 2a, 3991 CL Houten, Nederland
About us
Specialist in Oral Microbiology and Water Quality
LabOral is concerned with clinical oral microbiology. In the case of clinical periodontal microbiology and caries diagnostics, interpretation of the results and therapy advice is provided. Any advice is based on the microbiological findings and on the clinical data provided by the dental professional, based on scientific research and on the years-long clinical experience of a team of microbiologists and clinicians. Collaboration with other microbiological laboratories in and outside Europe exists.
Target Groups: Dentists, Implantologists
Address: Brussels, Belgium
Note:  In case your country, medical speciality or health care professional target group should not be covered or addressed by any of our distribution partners, please feel free to contact us directly service@jungbrunnen.co.
We are continuously extending and updating this information. However, this is still a work in progress. If you should be coming upon a mistake or typo, please give us a hint.